Dr. Emmanuel Tama Mumah DVM,MS.VPE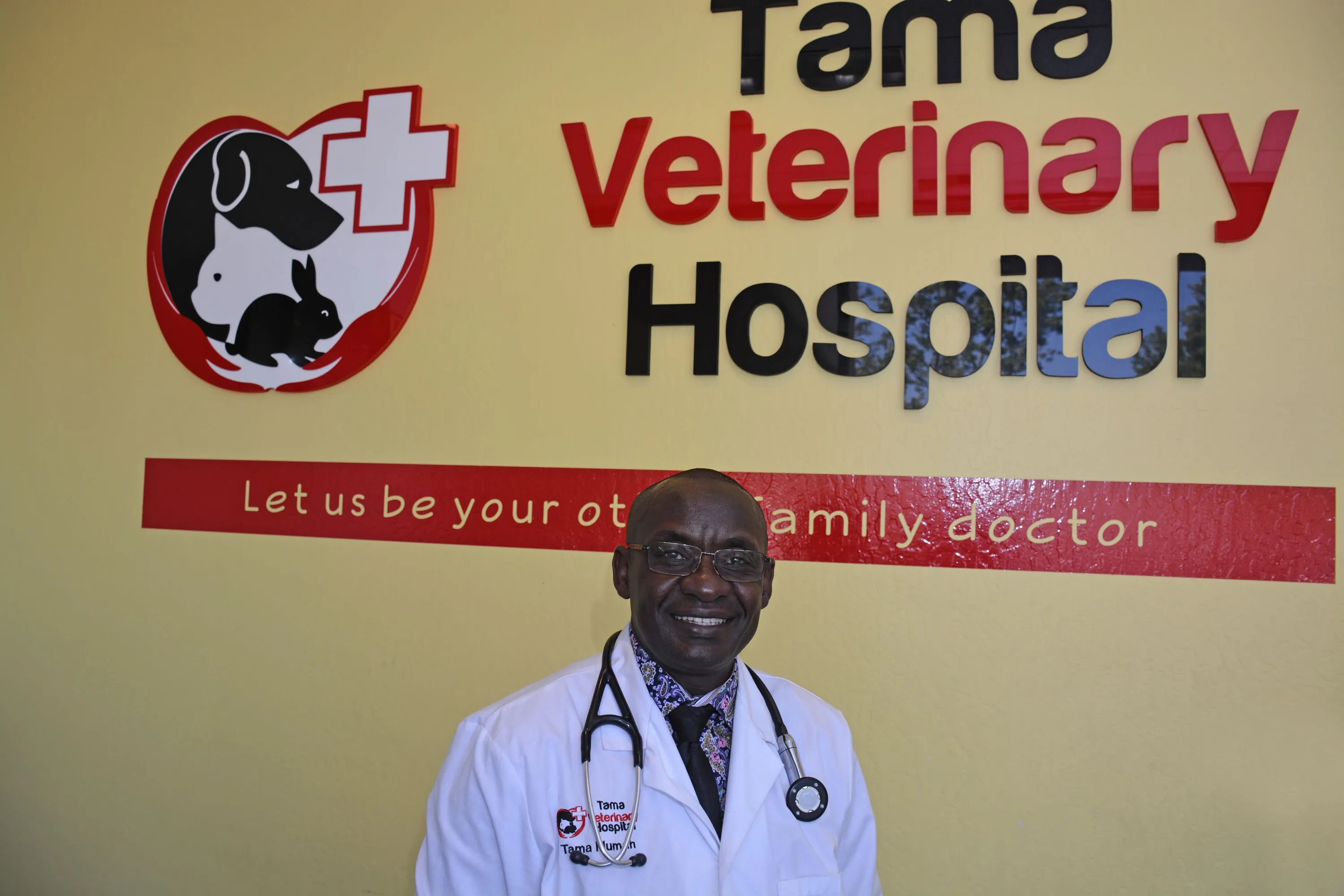 Dr. Emmanuel Tama Mumah received his Doctorate of Veterinary Medicine Degree in ABU Zaria 1991 and has a Master of Science Degree in Parasitology and Entomology. He is also a graduate of the Educational Commission for Foreign Graduates Program at the Las Vegas Campus California. Dr. E. Tama Mumah has been in active veterinary practice for the past 29 years. He is the owner and Medical Director of Tama Veterinary Hospital.
He was just 9 years old when two of his beloved pets died suddenly, but no one could tell him why. Between his mourning and frustration, a passion was born to someday become an animal doctor. Never again would he allow someone to go through the pain of losing a pet without knowing why.

Prior to starting Tama Veterinary Hospital he worked full time as an Associate Veterinarian for four years, working both regular and emergency shifts in Fremont. As a Manager of Veterinary Clinical Services/Site Veterinarian in a highly specialized laboratory in Mountain View Lychron LLC(Presently Surpass LLC) California, he became additionally knowledgeable and skilled in some advanced diagnostic techniques, internal medicine, soft tissue, laparoscopic surgery, and imaging including ultrasound/fluoroscopy/CT Scan. Has also has become proficient in ultrasonographic, Orthopedic Techniques in Bone repair and TPLO and other Stifle Surgeries after attending Multiple hands-on courses at the Western Veterinary Academy at Las Vegas NV. He also has taught and graduated many Doctor of Veterinary students. Areas of professional interest include internal medicine, laser surgery, Orthopedic, and imaging(radiology and Ultrasonography. He is a member of the California Veterinary Medical Association. He has been dubbed "Dr Doolittle" in Milpitas.. He has been dubbed "Dr Doolittle" in Milpitas.
When not at work, Dr E. Tama Mumah is having fun with his lovely wife Charlotte, boys Jaden and Junior, and family pet parrot.
http://www.linkedin.com/profile/view?id=22980373&trk=hb_tab_pro_top
Dr. Alexa Dickson DVM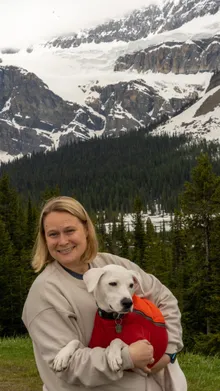 Dr. Alexa Dickson received both her bachelors in Animal Biology and her Doctorate in Veterinary Medicine from UC Davis. Growing up she had a passion for animals and the bond that humans share with them. She knew from the age of five that she wanted to be a veterinarian, and worked tirelessly to achieve her dream. Dr. Dickson's special interests within veterinary medicine include Behavior, Nutrition, Internal Medicine, and Emergency.
Originally from San Diego, she decided to settle down in the South Bay Area with her husband and their dog, Zuko, and cat, Zhara. When she is not in the clinic, you can find Dr. Dickson camping, hiking, or paddle boarding. Her dream is to visit all of the national parks in a camper van. Her other hobbies include baking and teaching her dog new tricks.
FAVORITE MOVIE: The Princess Bride

FAVORITE BOOKS: To Kill a Mockingbird and Jane Eyre
FAVORITE SINGER: Jack Johnson
FAVORITE SPORTS TEAM: The Philadelphia Eagles
Dr. Alyssa Hoehn DVM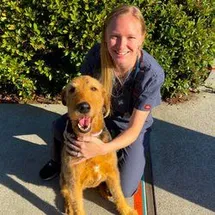 Dr. Alyssa Hoehn attend UC Davis for undergraduate as an Animal Science major and then received her Doctorate of Veterinary Medicine from UC Davis School of Veterinary Medicine. She joined the team at Tama Veterinary Hospital in June of 2020.
Dr. Hoehn has always had a passion for animals and decided she wanted to be a vet at an early age. She has worked in various small animal veterinary hospitals since the age of 16 and has several publications in scientific journals for her work in veterinary ophthalmology research during her time in undergrad.
She loves working as a general practitioner because of the range of cases that you get to see, from new puppy/kitten exams to managing chronic diseases in older patients. She is passionate about client education and thoroughly enjoys forming lasting relationships with her patients and their owners.
She is fluent in English as well as American Sign Language.
She was born and raised in Southern California and made the move to the Bay Area after graduating vet school where she resides with her husband and their cat, Lily. In her off time, she enjoys hiking, baking, playing soccer, and hosting game nights with friends and family.
Dr. Alexia Estrada, DVM
Bio Coming Soon
Dr. Sarah Mui, DVM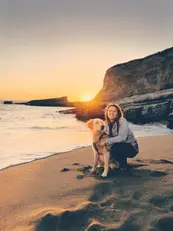 Dr. Sarah Mui joined Tama Veterinary Hospital in August 2022. She had previously worked in shelter medicine at the Seattle Humane Society. Born and raised in upstate New York, Dr. Mui went to University of Miami for an undergraduate degree in Marine Affairs and Biology. After working in the marine nonprofit sector, Dr. Mui went to veterinary school at UC Davis with a focus on small animal medicine. When she is not working she can be found hiking local trails with her golden retriever Bruce, surfing, exploring new restaurants or traveling.
Dr. Bill Rivers D.V.M. PhD, ACVR
We are very pleased to have Dr. Bill Rivers as our consulting radiologist. Dr. Rivers graduated from the UC Davis School of Veterinary Medicine in 1984 and, after an internship with Dr. Steven Ettinger in Los Angeles the following year, he practiced general small animal medicine in the San Francisco Bay Area for several years. Dr. Rivers then completed specialty training and a PhD in Radiology from the University of Minnesota. He became board-certified as a specialist in Veterinary Radiology by the American College of Veterinary Medicine in 1995. After being on staff at two veterinary schools and a private specialty practice, he established his Bay Area Consulting practice in 1989.
Dr. Rivers performs the more complicated ultrasound examinations on our patients and helps us interpret our more complicated x-ray studies on our patients. His extensive training and experience helps us to provide the highest level of care for our patients.