Update for Our Tama Vet Family: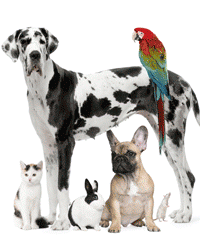 The Tama Vet Team is excited to introduce a new CT scan into our practice! As part of our goal for best quality care, we have decided to install this new state-of-the-art 3D imaging machine to help our clients better understand their pet's condition.
CT imaging is an important imaging tool because it allows for cross-sectional views of all types of tissues. It is similar to an x-ray, but images slices are taken and computed to create a 3-D images of a patient, allowing for high quality images of the internal anatomy.
Some of its uses include but are not limited to:
- Dental Imaging
- Some Cancer diagnoses
- Trauma/Many Injury assessments
- Surgical Planning
- Bones and Joint disorder
- Abdominal & Chest abnormalities
Prices may vary, but are averaged to START about ~$2,500 with IV Catheter, Anesthesia, Fluid Therapy, and more. One of veterinarians can provide a more accurate estimate after their evaluation.
With this new technology, owners will be able to make informed decisions and provide the best care possible. This service is now available to our Bay Area families! If you would like to see some of its potential, checkout the video below: